Mr P supported us with 3 tickets

Ms W supported us with 1 ticket

Mrs S supported us with 5 tickets

Mr H supported us with 5 tickets

Mr P supported us with 1 ticket

Mr C supported us with 1 ticket
---
5d 7h 32m

16 December 2023
---
Winner! Mr L (WOKING)

Won £25.00!

Winner! Mrs W (Bagshot)

Won 3 extra tickets!

Winner! Ms S (Camberley)

Won 3 extra tickets!

Winner! Mr B (Camberley)

Won 3 extra tickets!

Winner! Mrs S (Camberley)

Won 3 extra tickets!

Winner! Mr F (Aldershot)

Won 3 extra tickets!

Winner! Mrs D (WINDLESHAM)

Won 3 extra tickets!

Winner! Mrs S (Camberley)

Won 3 extra tickets!
About us
Volunteers who are working with Surrey Police to make Surrey Heath a safer place to live and work make up Surrey Heath Neighbourhood Watch.
Due to the threat of ever-increasing crime in Surrey Heath, we need your support to be able to offer and potentially expand our service to help local residents who are affected by or threatened by crime.
An example. A Watch Coordinator called on an elderly gentleman ("John") and noticed that he seemed quieter than usual. He always liked a chat but today seemed a bit different. Asked if he was OK, he said that he had been scammed and was upset and embarrassed. He was reassured that it was nothing to be ashamed of but that he needed to report it. Two men had called at John's door and offered to clean his gutters. A payment of around £100 was agreed. After a short time the men called for the money but the men told John that they had fixed some roof tiles as well and they wanted £1,300. John went to the bank and gave the men the money. No work had been done on the roof. The Police came an hour later and were given the mobile number but were unable to trace the men. The Watch Coordinator now visits John several times a week and checks to see if he needs any tradesmen. His neighbours were alerted to the problem (with John's permission) and now they always check on any callers that come to John's door.
Due to the fact that we are a "Not For Profit" organisation, we constantly need to raise money to cover costs such as website hosting and maintenance, meeting room rentals (quarterly for all members to meet/question the Police and a guest speaker), new or replacement road signs (to deter burglars) and newsletters/leaflets - to inform residents of latest developments in crime, scams, etc.
The 'Support Group' plans events and informs the 'Watches' along each road. The Watches encourage good citizenship and more public participation in the prevention of crime and anti-social conduct by getting neighbours to communicate to each other and exchange information. They achieve this through increasing public awareness of crime and criminal patterns, including the most recent telephone and online frauds in addition to physical crimes like burglary and anti-social conduct.
Please help us by joining the Surrey Heath Lottery today to help us make a difference.
Thank you for your support!
Alan Howell
Chairman, Surrey Heath Neighbourhood Watch Support Group
Help us share our cause on social media
How the lottery works
That's right, unlike many other lotteries, our lottery tickets are only £1 per week.
50% to your chosen cause and 10% to other causes in Surrey Heath.
Match all 6 numbers and you win the JACKPOT!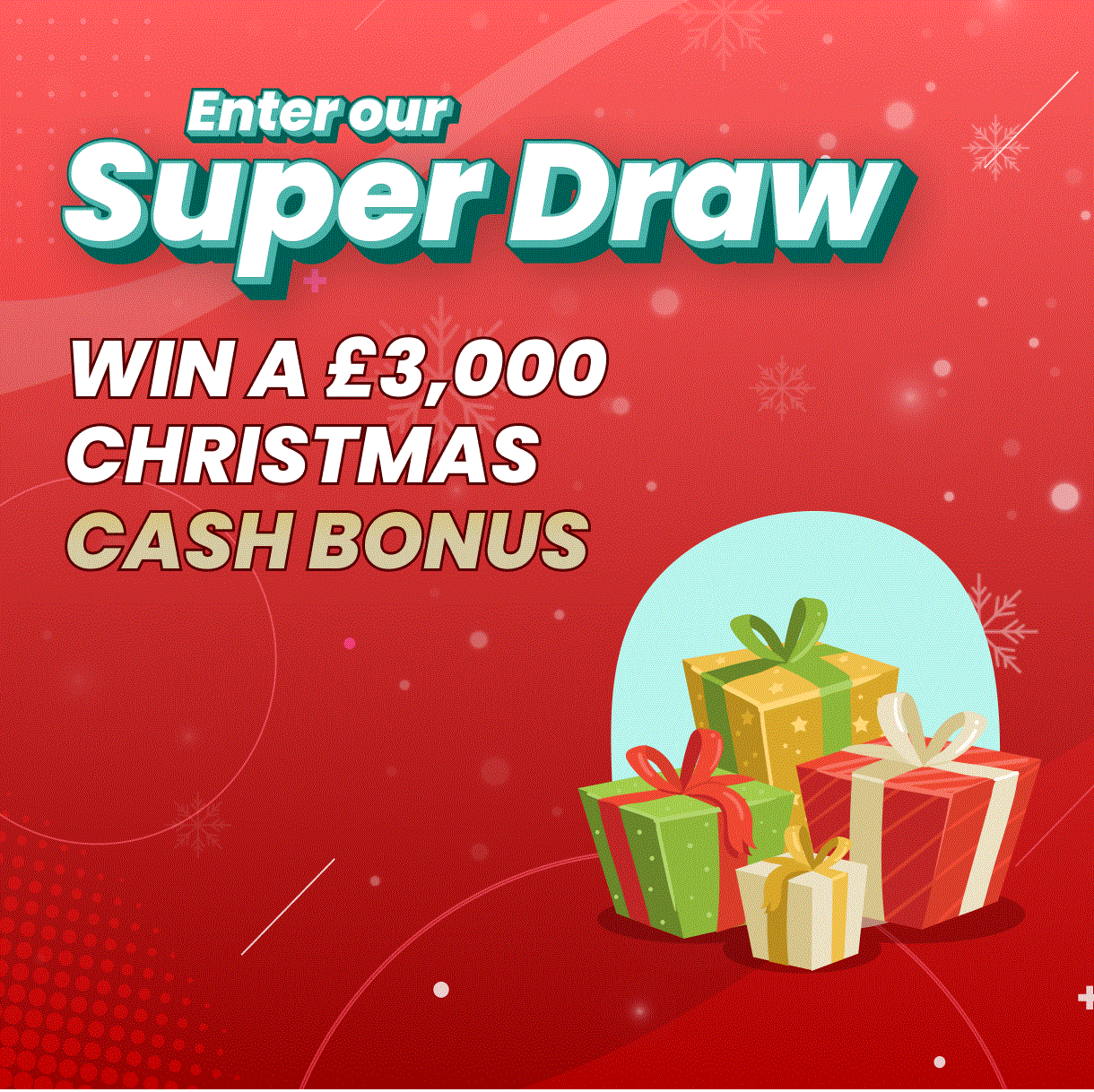 Win a £3,000 Christmas Cash Bonus!
In our festive Super Draw, one lucky person will win an amazing £3,000 Christmas Cash Bonus – you could hit the January sales in style, spread the joy by giving back to a cause that holds a special place in your heart, plan your dream holiday getaway, treat yourself to the latest tech and gadgets, spruce up your living space for the new year; the choice is yours!
Get your Super Draw tickets before Saturday 23rd December to be in with a chance to win!